Would you like to help preserve the heritage of Swaledale and Arkengarthdale by becoming a Friend of the Museum?

The Friends Group was set up in 2004 to support the activities of the Museum. Fund raising activities include monthly talks, seminars, an annual tea party and the formation of the 'Artyfacts' an amateur dramatic group who re-staged a 1948 local pantomime (televised on Dales Diary Christmas 2006), and 'Brief Encounters' featuring the Museum's underwear collection. The resulting funds have helped transform the Museum, contributing to essential building work, temporary exhibition projects (most recently the 2014 'People of the Dale' show), panels for permanent displays, conservation equipment, photography and advertising. Volunteers from the Friends Group help run the Museum and are involved with educational groups.

Membership entitles you to:
* free entry to the Museum
* reduced price entry to the monthly Friends programme of talks
* a copy of the twice yearly newsletter
* advance mailing of Museum events & priority booking

To become a Friend please contact the Museum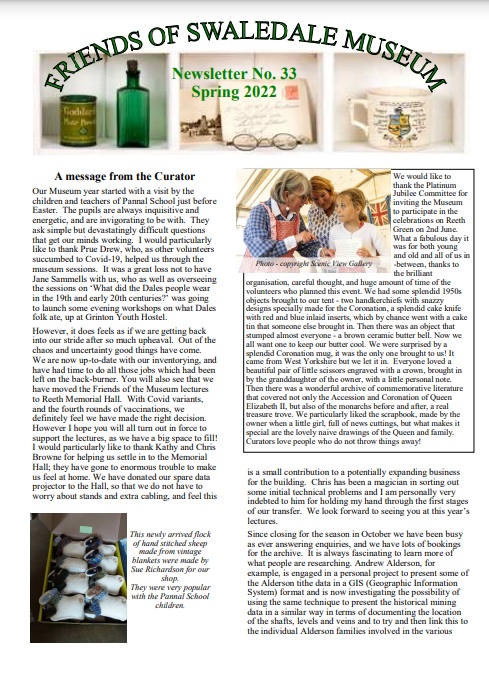 CURRENT FRIENDS COMMITTEE
Chair: ? (applications welcome)
Treasurer: Glen Steward
Membership Secretary & Publicity Officer: Tracy Little
Secretary: ? (applications welcome)


Jocelyn Campbell
Alan Thorogood
Julia Thorogood
Prue Drew
Rob Macdonald
Ex Officio: Helen Bainbridge
Glen Steward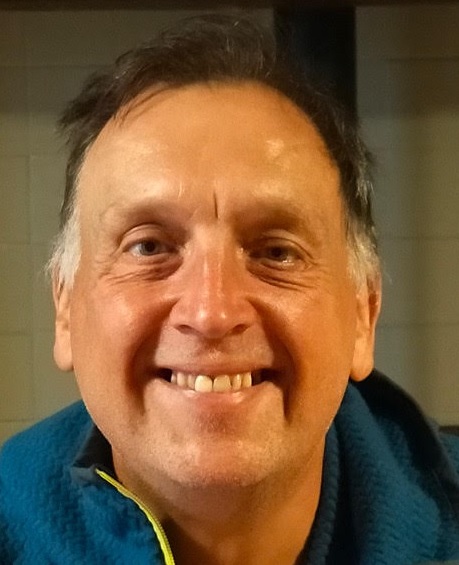 As Glen is a man of few words as Curator I am going to add to his modest descriptive line: 'Resident of Reeth for seventeen years. Originally from the People's Republic. Career in Finance. Now semi retired'.

We really appreciate Glen's steady hand on the tiller of the Friends' finance. A spectacularly well travelled man, he has recently taken up epic walks in the Dales, and is often to be seen striding out onto the Moors. We are helping Glen, and his wife Chris, with their house history. They both generously contribute their skills to our local community
Helen Bainbridge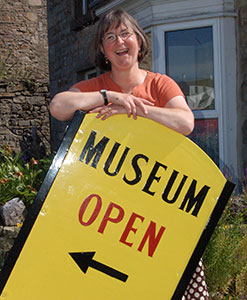 Helen was born in Halesowen near Birmingham and has always had an interest in History, which she went on to read at Cambridge. From the age of 13 she worked as a volunteer in various museums, and after gaining her doctorate from the joint Royal College of Art/Victoria and Albert Musuem postgraduate course taught in various universities, including Essex and Warwick .

She was awarded a Leverhulme Fellowship to study the College Silver in Oxford, and has curated major exhibitions at the Crafts Council, the Victoria and Albert Museum, the Ashmolean Museum and the Goldsmiths'Company. She has recently been a Senior Research Fellow and Museum Consultant to two research projects based at Warwick University and University College London.

In 2004 she took over the Swaledale Museum in Reeth with her husband Alan, and thanks to the support of the Friends group has restored the fabric of this historic building, expanded and catalogued its collections and introduced events, activities and associations for all.
Jocelyn Campbell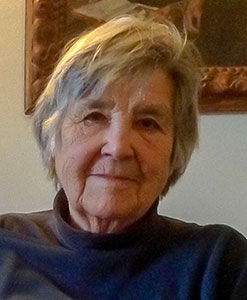 Jocelyn is the daughter of a Yorkshireman and French/Swiss mother. She was brought up in Buckinghamshire, although all her childhood holidays from the age of five were spent in Swaledale, from where her father's family originated. During WW2 the family acquired the use of Kisdon Cottage, until her parents moved to Muker. For twenty years Jocelyn and her family had Gillhead in Oxnop Gill until they bought the working part of the Cornmill in Arkengarthdale from her sister who lived there. Having restored the building as a home she and her husband settled there in the early 1980s. She attended art colleges in London and later in Edinburgh before training as a teacher. On returning from Lebanon with her husband and four children, she became a lecturer in Art in colleges of Education in Scotland and Stirling University.

Always interested in the local history of the two Dales, she has followed in her father's footsteps by joining the local Archaeological group (SWAAG) and Friends of the Museum. Her father, Edmund Cooper published several books and articles on the local history of the Dale, as did her grandfather. Her continuing interest in the Middle East has meant annual visits to Lemanon where she is a trustee of a large Quaker school, and has lead to the publication of a book of paintings of the wild flowers of the area. She has also published a book of drawings for SWAAG of the remaining trees of Swaledale and recently a book on Swaledale's wild flowers.
Prue Drew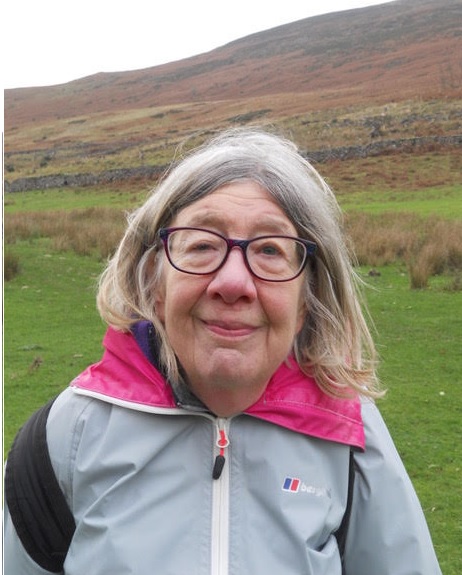 Nick and I have been living in Reeth, moving up from Oxford in late 2018. We've known the Swaledale area since holidays in the 1990s with our then young children and since 2003 loved our 'second home' in Low Row. In Oxford I'd been a teacher, and following retirement helped regularly as a volunteer in the Museum of Oxford (not a university museum!).

I'm so impressed with the quality and range of the Reeth collection and the non-stop enthusiasm of Helen and Alan for their visitors, as well as the informative evening meetings. I've loved too playing my part in the ever-enthusiastic Pannell School visits to the local smelt mill and the museum, and really hope to play my part in developing the Museum's positive contribution to Reeth life.